Magboxes Product Synchronization
Magboxes Product Synchronization is a new Magento extension (community edition) that will help you to manage your products easily and quickly.
One of the many advantages of Magboxes Product Synchronization is its great flexibility to synchronize products and all their related information from your system as well as to import thereof.
All these features are supported by a high processing speed (200 products / min approx.) and the possibility to schedule and review the process results.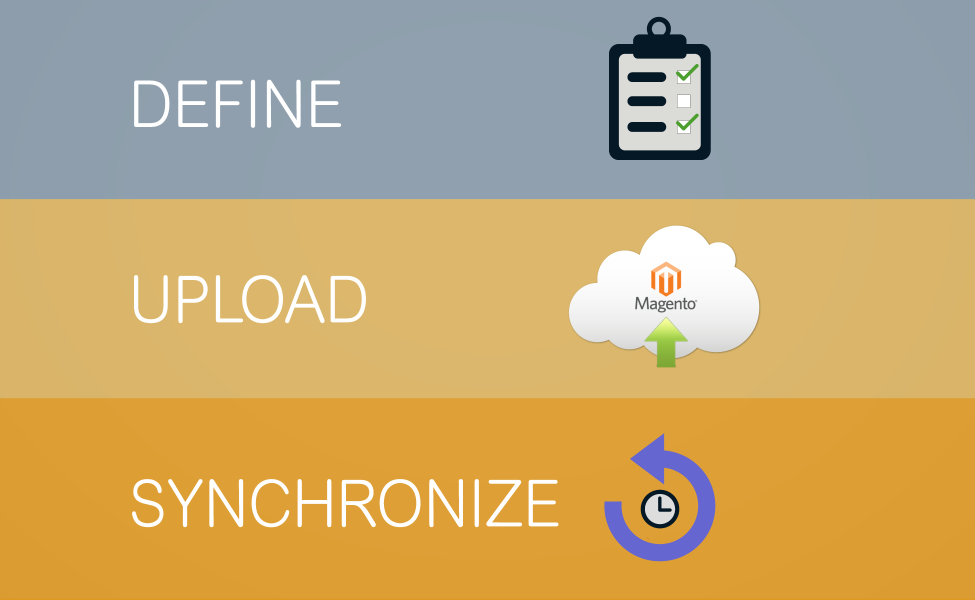 Menu on Magento Admin Panel
Magboxes Product Card Information & Translations Management Forms
Magboxes Product & Translations Importation Management
Magboxes Product Synchronization - Powerful and Flexible Configuration
Magboxes Product Synchronization - Detailed Synchronization Log
Powerful & Flexible Configuration
Magboxes Extension License Information
Flexible Synchronization Cron Schedule
Email Notification Settings & Type of Log with clearing period.
General and Default Product Synchronization Settings
Standard and Custom Product Fields Settings
Related Products Synchronization
Associated Products Synchronization
Product Translation Settings - Custom Languages & Mappings
Custom Attribute Groups Mapping
Custom Tax Class Mapping
Custom Product Price Groups Mapping
Custom Categories Tree Mapping - Single Category & Set of Categories
Powerful Product Classification - Categories & Custom Fields Mapping
Custom Websites Mapping - Single Website & Set of Websites
CSV File to Synchronize Example
Are you interested in take benefit of these features?